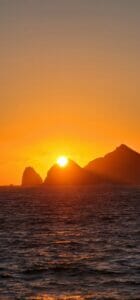 Everyone is familiar with Covid-19, but did you know they recently discovered a new strain called Omicron? The strain was first discovered in South Africa and has now spread to many countries, including the United States. With the new development of this variant, there is not enough research produced to accurately pinpoint whether or not this variant will spread more easily than Delta. It is unknown at this time if Omicron will be more severe than Delta.
Recently the Covid-19 viral testing requirements to enter the United States decreased from 3 days to 1 day prior to entry. If you have recently recovered from Covid-19 you may travel with documentation proving that you're cleared to travel. The US has suspended flights from these destinations: Botswana, Eswatini, Lesotho, Malawi, Mozambique, Namibia, South Africa, and Zimbabwe.
As we keep an eye on Omicron we will also be keeping an eye on travel restrictions being put in place for Caribbean destinations, Mexico, and Hawaii. Our intent is to keep you informed as much as possible, however, please see the CDC website for full details. (We have hyperlinked their website here.)
What next? Continue to practice safety measures to reduce your risk of catching Omicron and continue to check back for updates!